Space Acceleration Programs in Estonia, Finland and Poland culminates with joint online bootcamp on 21 October
During the BalticSatApps project, the Tartu Science Park, the Turku Business Region/Turku Science Park and the Krakow Technology Park have run BalticSatApps Space Acceleration Program twice. Now it's time to get the teams together for a Joint Bootcamp of BalticSatApps Accelerator Programs on 21 October. In this event the teams will have an opportunity to get feedback from mentors, learn from experiences of the KappaZeta company and other participating teams, and rehearse their pitch in front of the on-line audience –– an important skill in modern networking! In addition, participating teams will receive tickets to The Shift virtual Business Event on 27–28 October.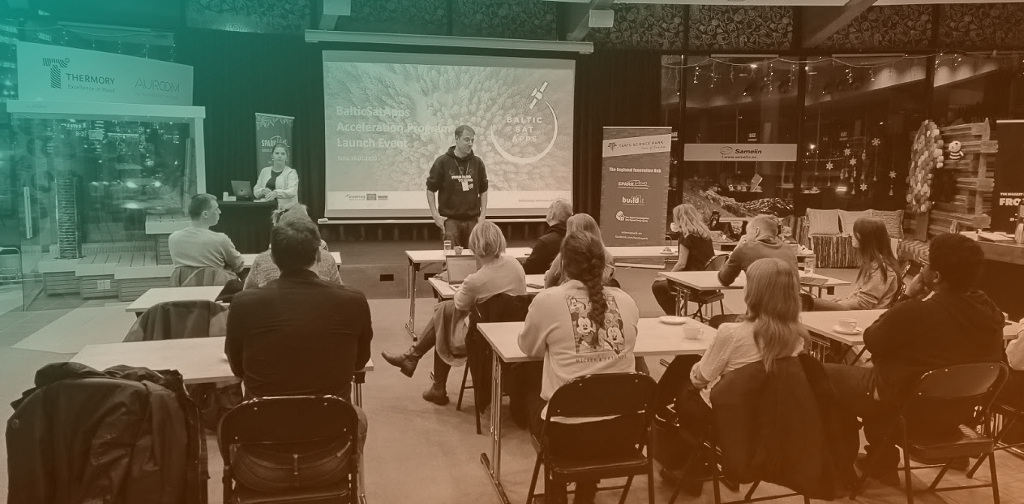 Professional pool of mentors
After registration, participating teams are requested to fill in an one-pager template, describing their business case and expectations for the mentor meeting. They are also to prepare a 5-minute pitch, which they will present during the pitching session. Participants should also indicate in advance, which mentors they wish to meet during the one-on-one session:
Jaan Praks, Dr. S. at the Aalto university, is the leader of the Aalto Space Technology and Microwave Remote Sensing research group
Marko Puhtila works as Growth advisor in Turku Science Park Oy with background in economics
Sven Lilla is Head of Operations for ESA BIC Estonia with background in technology transfer and business consulting for 10 years
Andrus Kurvits is Member of Board of the Tartu Science Park and Manager of the ESA BIC Estonia
Jakub Nalepa, PhD, is Head of AI at KP Labs, Poland, and Assistant Professor at the Silesian University of Technology.
Additional information
Timo Huttunen, Network manager, Tech Turku, Turku Business Region, Finland, timo.huttunen@turkubusinessregion.com
Johanna Aaltonen, Communication manager, University of Turku