BalticSatApps Acceleration Program round II launched in Estonia
In 16 January 2020, the launch event of the BalticSatApps Acceleration Program Round II was held in Tartu, Estonia. The Tartu Science Park in close cooperation with the ESA BIC Estonia and BalticSatApps partners from the Turku Science Park (Finland) and the Cracow Technology Park (Poland), have been jointly working on the Acceleration program to effectively support ambitious start-up teams.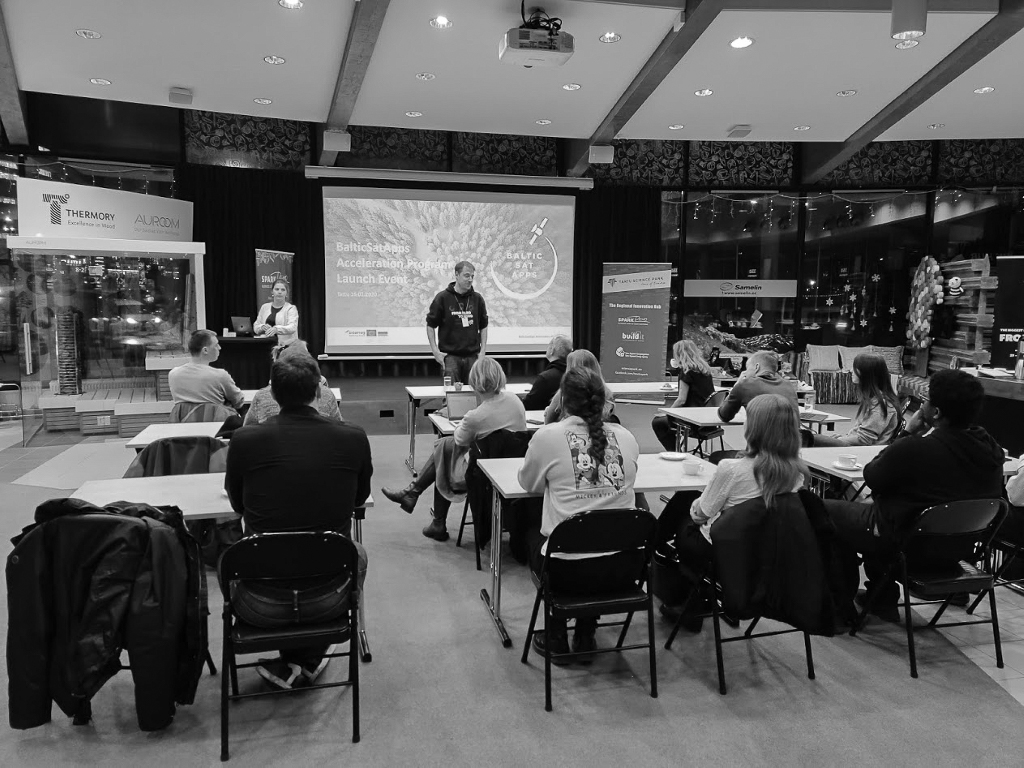 The Acceleration Program is fine-tuned for the specific needs of participants and will be carried out from December 2019 until April 2020. During the program, a range of trainings will be provided to all participants. In addition to business specific know-how, the technical aspects connected with access to Copernicus data, downloading, processing, etc. will be covered. The participating teams will be assigned a key mentor to help set milestones and follow-up during the program with access to an international pool of mentors according to specific needs of the participating teams.
The strongest teams will be invited to an international Demo Day and networking event and will be able to apply for ESA BIC Incubator program in 2020.
The teams participating from Estonia
SatLog – solution to decide on environmental impact of special planning using EO data
IceWise – ice thickness monitoring application
Cloudless – improving cloud masking programs to improve accuracy of EO data
DLC – one-stop-shop for EO data analysis
Alpa Kids – developing an EO data related game for kids
BalticSatApps project strives to increase the market uptake of open Earth Observation satellite data from the European Copernicus programme. Since 2014, Copernicus satellites have delivered Earth observation data free of charge to anyone. The wealth of data holds tremendous potential for new services in the environmental, transport, energy and other sectors. BalticSatApps improves the opportunities of companies and organisations to use the data for developing the society and economy in the Baltic Sea Region. One of the key activities of the project is development and running of Acceleration programs for Earth Observation startups in Finland, Poland and Estonia.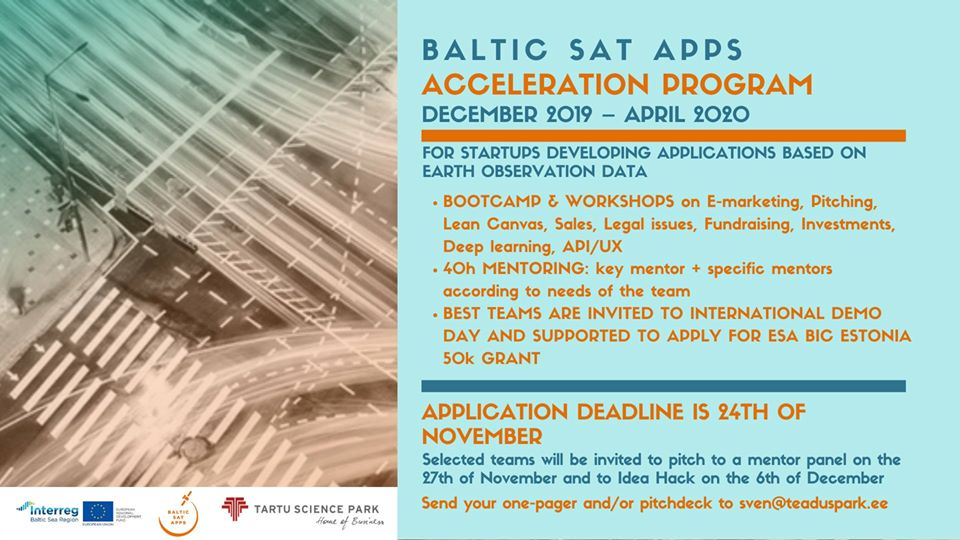 Additional Information
Hanna Liis Remmelg, Incubator Manager at Tartu Science Park / hanna-liis.remmelg(at)teaduspark.ee
Sven Lilla, ESA BIC Estonia Manager at Tartu Science Park / sven.lilla(at)teaduspark.ee