Commercialisation of Earth Observation-based innovations in BalticSatApps: results and lessons learnt
Throughout its duration, the BalticSatApps project has made a concerted effort to present opportunities, discover needs, and match needs with solutions, with an aim to facilitate novel Earth Observation (EO) solutions into sustainable business activity. The commercialisation activities consisted of three main parts: staff training of the participating science and technology parks, organising two rounds of Acceleration Programme pilots, and collecting experiences into a Knowledge Base. The activities were primarily carried out and led by the three science and technology parks (STPs) involved in the project: Turku Science Park Ltd (TScP, Finland), Kracow Technology Park (KPT, Poland), and Tartu Science Park (TSP, Estonia).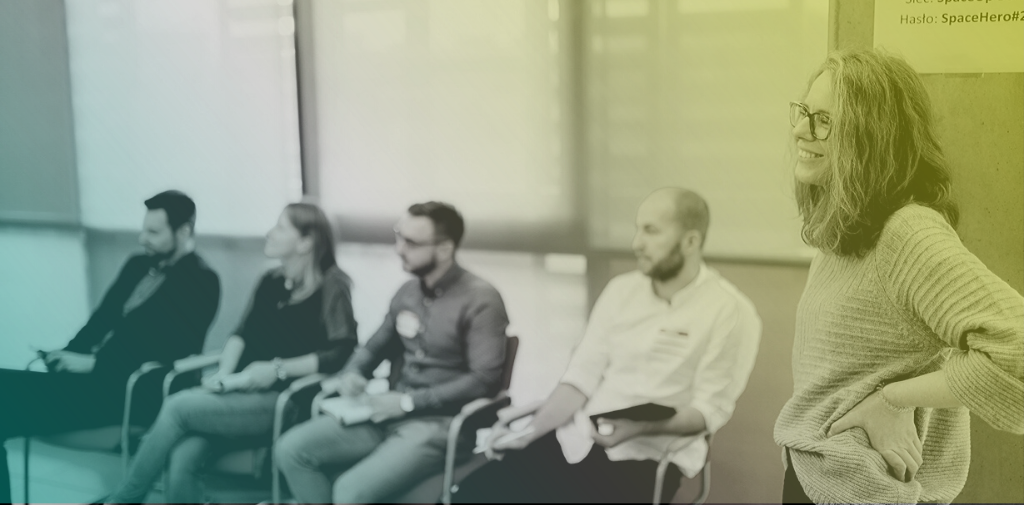 Staff training and organisational learning
The professional skills to succeed as incubator staff and at running accelerator for EO teams are competencies that mostly are gained via varied practices. It was also recognised in the beginning of the BalticSatApps project that the needed skills are multiple, and cover for example excellent networking and communicative skills, at least some degree of technical understanding to evaluate the applying teams, knowledge about different roles in different business operations, and administrative skills.
"At the Krakow Technology Park, we work with various startups. People supporting startups have extensive knowledge and experience in supporting both space startups and broadly understand ICT", explains Jarosław Chojnacki, Project Manager at the Krakow Technology Park. He continues that former experience of implementing and organising various incubation and acceleration programmes enabled them to organise a specialised BalticSatApps Acceleration Programme, but the BalticSatApps significantly contributed to the development of satellite data competence at the KTP.
Project Manager at the Turku Science Park within the BalticSatApps, Timo Huttunen, had already before the BalticSatApps several years of experience in space technology transfer services and knowledge about space industry in general. "During the project these both competence areas were brought together, thus forming a set of skills and knowledge to serve EO startups", he describes his own learning experiences. In summarising the effects of the project for his organisation, Huttunen tells that the BalticSatApps Acceleration Programme improved the way the TScP will run acceleration programmes and proceeds with hackathons:
"One of the improvements is the role of `supporting partners´ in acceleration programmes. The COVID-19 restrictions forced also to explore new ways to facilitate international collaboration, and this will lead to new ways to implement such programmes in the future."
Henri Hanson, Project Manager at the Tartu Science Park continues that they have been running incubation programs in the past with experienced staff in startup support and mentoring. However, since 2017 they have been focusing on two specific sectors: science-based startup teams and startups with space-connection. He adds: "In 2017, just as the BalticSatApps project started, we launched activities of the European Space Agency Incubator in Estonia. Participation in the BalticSatApps project provided the opportunity to our staff and mentors to acquire new knowledge about the specific needs of the space related startups, directly from the teams as well as from a wide range of sector-specific events participated by the staff involved. This has provided a platform for future activities related to support to teams in Earth Observation field."
Chojnacki sums up that organising the Acceleration Programme and hackathons in the BalticSatApps gave special knowledge, and it was possible to combine it in a productive manner with the previous experiences.
Benefits of networking and event participation
An important part of the staff training happened within networking and event participation. Chojnacki describes its importance:
"Participation in events is primarily an opportunity to establish new relationships with companies, startups and organisations in Europe. This is a gateway for potential cooperation, which results in better support for startups. It provides you also with new knowledge about available projects and business opportunities."
Huttunen agrees with that, and tells that the space business days, space business workshops, and hackathons were excellent occasions to improve existing skills and learn more from attendants, speakers, and stakeholders.
Hanson for his part agrees as well and thinks that networking with other partners in the BalticSatApps provided a nice overview and hands-on experience of similar science parks in the field of business support. What comes to future co-operation, he points out that as all the science and technology parks involved in the BalticSatApps are either running and participating ESABICs in their countries, there will be a lot of potential for future cooperation in the support to space related (including EO) startups. The science parks in Finland and Estonia are already running ESA BIC activities in their countries, and Poland will run them in the future.
Acceleration Programme in EO – new opening at participating Science and Technology parks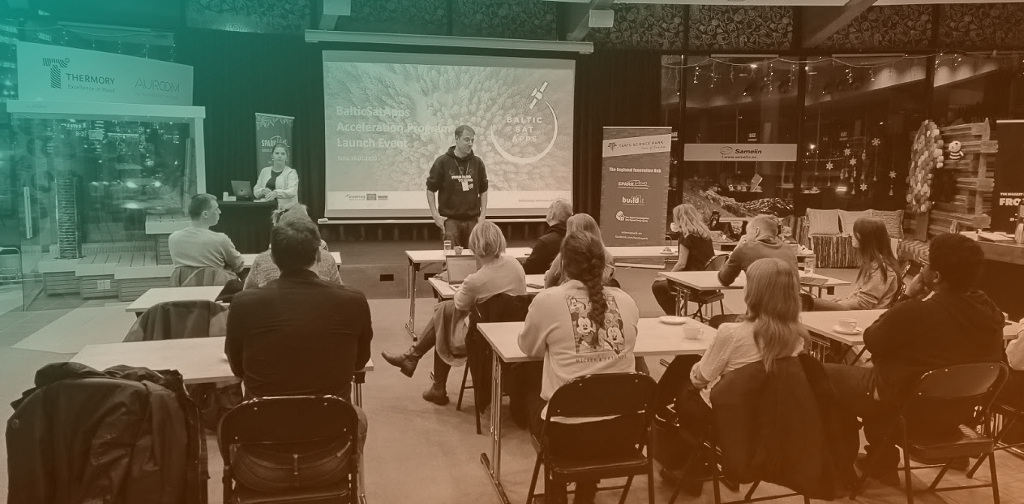 The BalticSatApps Acceleration Programme was implemented in three stages:
Preparation 2018: In the beginning of the project, partners prepared, discussed and shared different tools, templates and potential acceleration activities (e.g. topics for workshops, team roadmap and meeting templates, mentor lists, etc.).
Round I in Poland, Finland and Estonia during November 2018–June 2019: In all, eight teams in Poland, three in Estonia, and three in Finland were chosen to the Programme.
Round II started in Poland and Estonia in November 2019, and in Finland in March 2020. The first edition was developed further to ensure better development for startups. The activities were finalised within a cross-border event before and during the SHIFT Business Festival in October 2020. In all, five teams in Poland, six in Estonia, and five in Finland were chosen to the Programme.
"It was a balanced mix of early stage and already established teams involved in the Accelerator Programme altogether. Key learning with the early stage teams: they need a lot of hands-on support and can fade away quickly if running out of money or finding other focus as individuals. For the established companies and sectors, there is a high potential for EO data to be used, for example drone service providers can combine data available with their service and build higher value added services, while traditional sectors, like agriculture can improve yields based on EO data analysis of crops and fields, and so on." —Henri Hanson, Tartu Science Park
Case Study: Poland
In all, thirteen teams developed their projects using satellite data and took part in the two editions of the Acceleration Programme. This is a significant number of teams, taking into account that this sector is still developing (compared to other much more recognisable sectors). At least three of the teams will continue to develop their projects after the Programme: Skyverse (former Almine), Vinum 4.0, and Skyverse (former In-Mud).
"The Acceleration Programme consisted of a technical and a business part. Due to the fact that some of the teams were at an early stage of development, they required a lot of technical knowledge. After analysing the needs of all the teams, at the beginning of the Programme, we selected appropriate mentors for the teams. In addition, during the Programme we made decisions about the topics of individual workshops. This helped to match the content of the workshops with the needs of the teams. The teams were very pleased with the B-2-B meetings with partners, and the opportunity to learn about other projects", explains Jarosław Chojnacki the work flow during the BalticSatApps Acceleration Programme.
Benefits of BalticSatApps Acceleration Programme to participating teams:
Many relationships with business and technology partners were established and strengthened, in addition to relationships with the project partners
Extensive knowledge in the area of satellite data and business knowledge allowed startups to look at their products in a comprehensive manner and initially verify market needs
Relationships with companies, institutions, and specialists were very valuable in the Programme
Competent mentors were often those who combined technical and business knowledge and knew the market. They were able to help verify the market faster. In general, it was beneficial to have an access to professional mentors from other countries.
Challenges for teams to proceed in startup development:
To verify the market and the potential of individual ideas – is the solution really needed, where are the customers, what is the competition?
Building a competent team – some had great programmers, but lacked marketing and sales people, or were business-ready people, but lacked technical knowledge
Different level of knowledge of startups made it more challenging to provide tailored workshops for the participating teams
Lack of the possibility of non-returnable financial support for startups for the further development of projects. To help teams to find funds, the KTP searched for available projects and competitions dedicated to startups that could provide such support.
See also: Knowledge Base
The BalticSatApps Knowledge Base is a hub for distributing the materials developed during the BalticSatApps project for commercialisation activities in Earth Observation (EO). These materials have first and foremost been developed for actors such as science and technology parks, business accelerators, investors, startup and entrepreneurship associations, and innovation offices at universities.
Inquiries
Timo Huttunen, Network Manager, Tech Turku, Turku Business Region, Finland, timo.huttunen@turkubusinessregion.com
Jarosław Chojnacki, Project Manager, Krakow Technology Park, Poland, jchojnacki@kpt.krakow.pl
Henri Hanson, Project Manager, Tartu Science Park, Estonia, Krakow Technology Park, henri.hanson@teaduspark.ee
Johanna Aaltonen, Communication Manager, University of Turku