Space Apps Challenge 2019 takes place on 18–20 October in Tartu!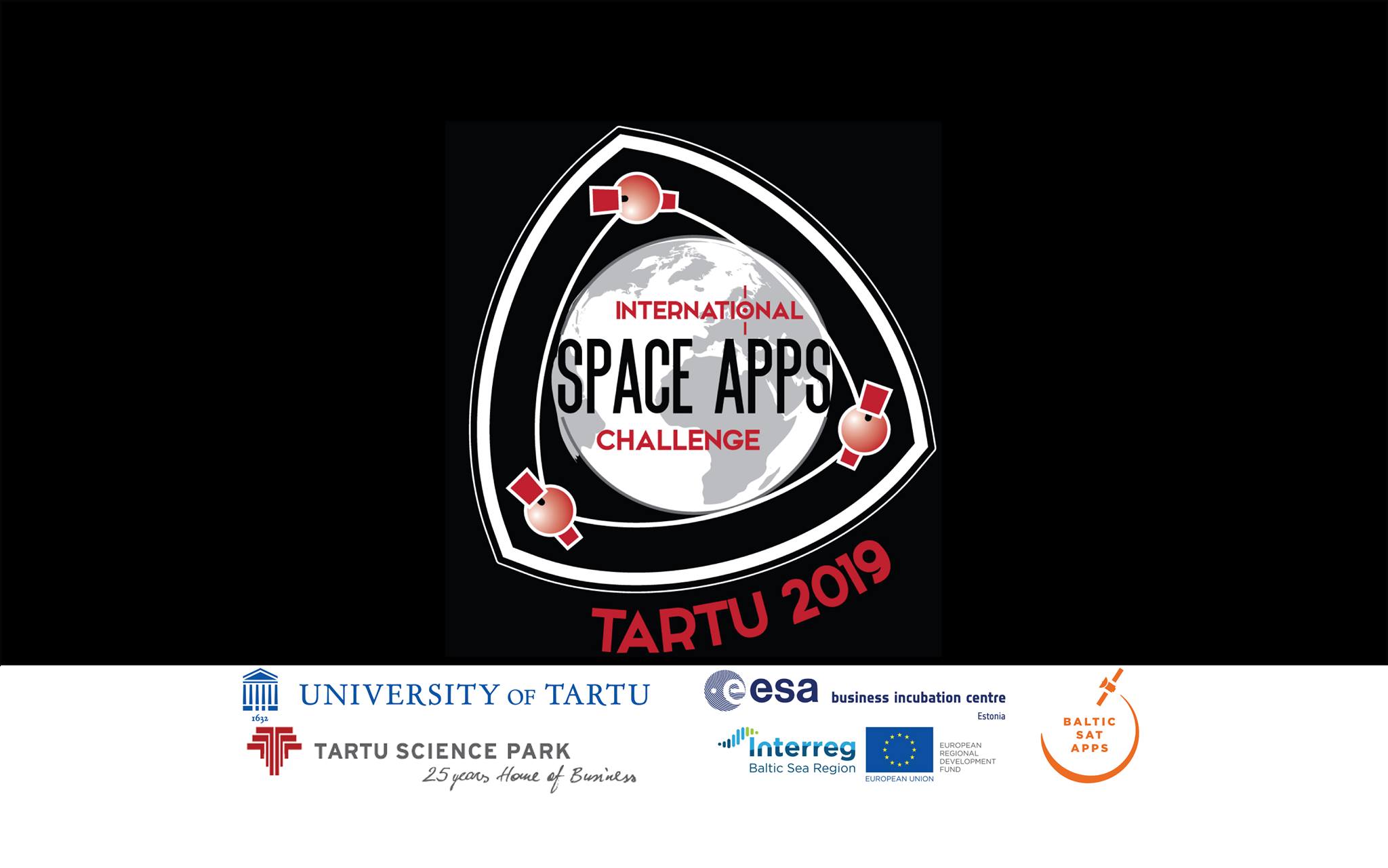 Do want to tell a story about your city, country, or your planet? Are you an Earth and Space data enthusiast? Want to use global data and satellite images to address problems that are relevant for you, your country or for the whole world?
This year Earth Observation Data is the main topic of the International Space Apps Challenge that takes place 18–20 October in Tartu, Estonia. Use global remote sensing and other global data as an ingredient to solve problems that matter. This hackathon aims to bring together students, citizens, coders, scientists, designers, artists and storytellers, to build useful apps for community.
– Don't let the name fool you… it's not just about apps! Tackle a challenge using data visualisation, design, tell a story with satellite images, analyse Earth data, and apply your own specialties! Inspire each other while you learn and create using apps, stories, design and, most of all, let your ideas flourish.
The hackathon is organised jointly by Department of Geography, Institute of Computer Science and Tartu Observatory of the University of Tartu, and Tartu Science Park. During the hackathon, participants can work on their own ideas or use challenges proposed by hackathon organisers and sponsors.
ESA BIC Estonia at Tartu Science Park provides a free follow-up pre-incubator program for top teams utilizing ESA data sources (e.g. Copernicus data and processing tools: https://bit.ly/2kzND1S ). Additionally, the event is part of NASA Space Apps Challenge, which is one of the world's largest hackathons.
The hackathon is organized as a part of the BalticSatApps project financed by the European Regional Development Fund – Interreg Baltic Sea Region Programme 2014–2020.
Registration and more info
Registration: https://2019.spaceappschallenge.org/locations/tartu/
Website: https://spaceapps2019.ut.ee
Facebook: https://www.facebook.com/events/2518789125042427